Airtime Top Up Software Solution
The Comprehensive Money Transfer Software loaded with unmatched & advance features to effectively manage your Money Transfer Business
Explore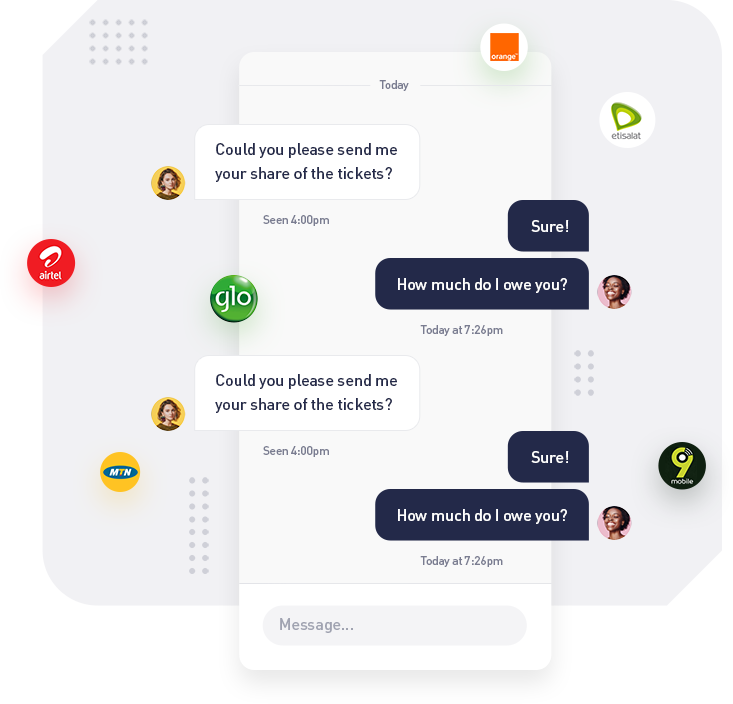 Airtime Top Up Software – Allow your customer to send or recharge mobile for more than 500 mobile operators worldwide.
Benefits for your business
Instantly delivered & start increasing your income
Scale your business to 150 countries with over 500 operators
Get a sophistication and strong system in place
Best-in-class technology for top-ups with operator identification
Complete white label solution
Customized mobile recharge software with flexible business plan management
With quick registration, send directly to any prepaid mobile number
Credited instantly in local currency to recipient
Easy to use online portal for single payment
Easy payment Options
High value for recipients in all emerging markets
Get historical transaction records
SMS and email notifications
Comprehensive system and support
Real-time monitoring
Reporting
Strong Back Office Panel
Customer panel with dashboard
Compatible for SEO
Payment gateway integration for credit card & debit card payments
Interactive Web application with easy to use user friendly platform
Deployment on hosting and support
Customer historical transaction details
How does the Airtime Top Up work?
At first, you will depot some balance in service provider account.
Customer login to website, pay by credit/debit card or paypal for the airtime top up,
My system will send API call to service provider in back ground at the same time for the top up selected.
Thus Receiver will gets instantly (real time) top up amount at his/her mobile number.
My system will show customer a confirmation window with order no.
Service provider will deduct automatically same amount from your service provider account balance.
Top Up product cost was X from service provider and you will put say 2 USD on top up of it so it will be displayed as X+2 = Y to customers.
Since service provider will only take X from you for order so $2 will be your profits.
Once service provider balance gets low, you will need to top up it again.
Can I purchase the system?
Yes, it is possible to purchase a tailored/customized version of the system.
How much time does it take to set up the system?
We can setup airtime top up system in 8 to 10 days. Any integration, customization may take little longer.
Can you migrate my existing data?
Yes, with a minimal consulting and migration fee, we can migrate your existing data to help you keep the existing happy customers data.
What type of notification does the system have?
Vayupay sends email notifications to its users. It is also full compatible with SMS notifications.
Can I accept customer's payment via their credit/debit cards to process transfer?
Yes, system is all set for taking online payments. To accept credit/debit cards you need to set up a merchant account with a merchant account provider. We will then setup payment gateway service via utilizing APIs.
What server do i need for hosting system?
Your server should support widows hosting if yes then we can use the same. It should be a windows based server, Linux or any other OS based server will not work for system.
Also, in case that does not work, we will host on shared hosting which will not be with much cost. No worry for hosting, for that we will help you to get with a reasonable prices.
In case if you did not find what you were looking for, please send your query to us by clicking below button.